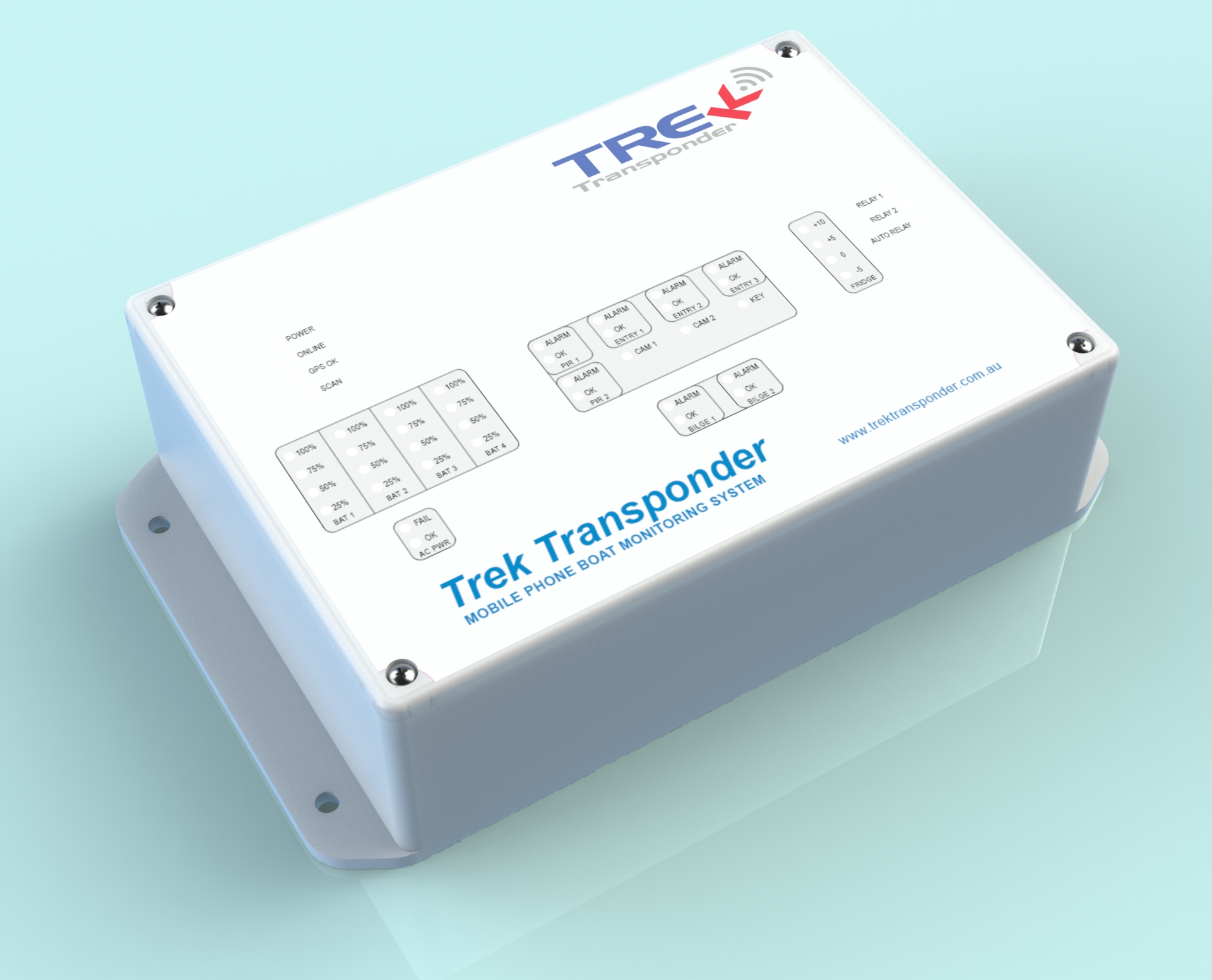 Trek Transponder is a small high tech device that fits on your boat in an inconspicuous spot. It connects to sensors that monitor whats happening on board and sends an SMS and optional camera images to you if there's something wrong.
* No Apps, Internet plans or tricky Smartphones needed. Just fast low cost simple SMS.

Trek Transponder cuts your expenses by alerting you to problems on board before they cost you. You can fix them early.

The benefits are huge:
SECURITY WITH OPTIONAL CAMERAS: Your boats security is monitored by Trek Transponder and its intruder sensors. If you get an alarm you can SEE whats going on.

BILGE: Your boats bilge is monitored by a float switch connected to Trek Transponder and will alert you by SMS should water level become too high.

BATTERY VOLTAGES: Trek Transponder can monitor up to four battery banks of either 12V or 24V type. If they become low voltage Trek Transponder will alert you by SMS.

SHORE POWER/SOLAR: Your boats battery charging source whether solar or shore power is monitored. Trek Transponder will SMS you if shore power fails.

LOCATION GEOFENCE: The location of your boat is monitored by Trek Transponders built in GPS. If your boat moves away from its allowed area this may mean a failed mooring or an attempt at theft. Trek Transponder will SMS you if you boat moves outside its area.

SEA MOTION: Model S100A and SM100A alert you to your boats excessive pitch and roll sea motion – that can break a mooring or cause anchor drag.

FRIDGE TEMPERATURE: Depending on model a temperature measurement input is available. This can be used for monitoring temperature of fridges and freezers. Fridge or freezer failure can cause substantial and expensive losses of food or bait.
SAVE ON INSURANCE: Some boats can switch from comprehensive insurance to much cheaper third party. That can save THOUSANDS per year. Call us for details 02 8916 6410.
* TRAILER BOATS: Trek Transponder alerts you to movement of your boat and trailer. Early warning of potential theft. GPS allows tracking of boats location if it moves.

SM100 Trek Transponder Pictured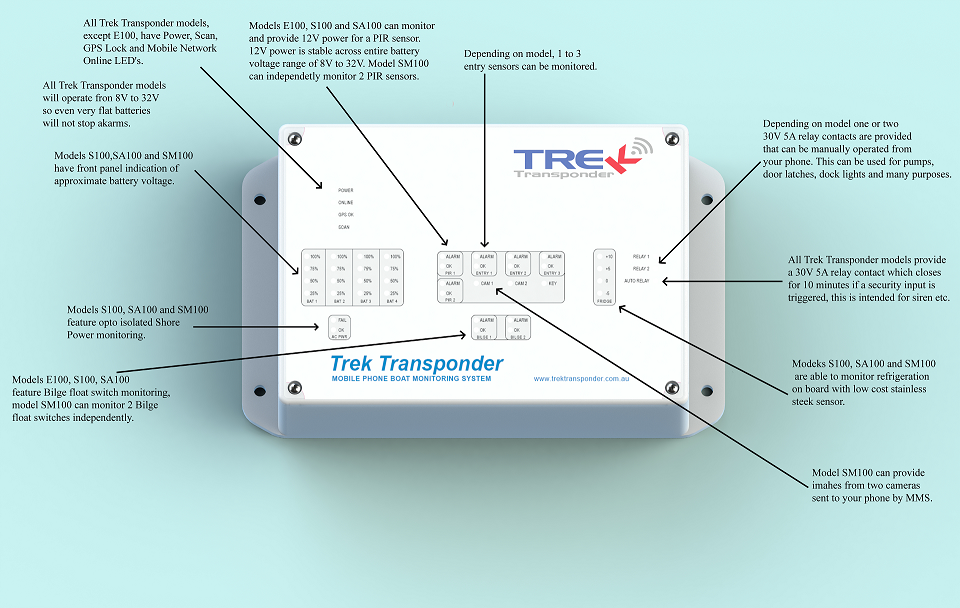 Typical Trek Transponder Messages that come to your Phone from your Boat