Boat Alarm and Remote Marine Monitoring Systems
with Optional HD Cameras
(Free delivery Australia and New Zealand)

A remotely monitored boat alarm or marine security system is essential for unattended yachts, cruisers and commercial boats to reduce unexpected maintenance costs, risks to the environment and other vessels, and losses due to theft. 
Remotely monitored boat alarms automatically send alerts to you when problems on board are detected. So you can fix them before they become serious and expensive. Advanced boat alarms offer remote cameras so you can see whats happening on your boat. This can be a tremendous aid when deciding on a course of action to remedy a problem.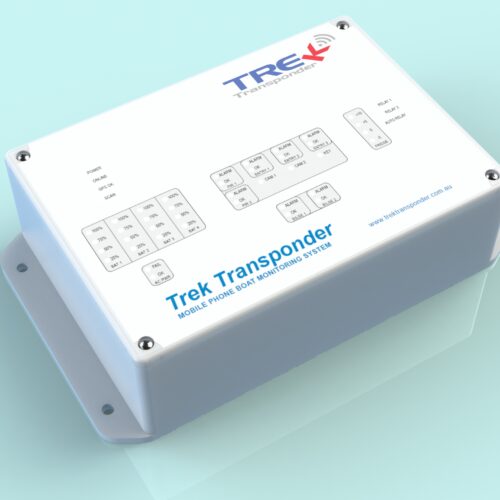 Common problems a remote monitoring boat alarm protect you from include bilge pumps failing flooding the vessel, battery charging failing causing loss of batteries, pumps and refrigeration, gas leaks, your boat adrift and intruders stealing expensive property. There are countless more.
Trek Transponder solves the problem.  Trek Transponders are a best selling series of smart high quality Australian made marine monitoring systems with optional Full HD cameras that alert you to problems on board by automatically sending you fast SMS text messages  and Email directly to your phone when a problem is detected. And with optional cameras you can see whats happening.  
Why does Trek Transponder use SMS? Marine monitoring must be fast and reliable. An SMS text alarm will get through when an App is stuck with a spinning circle "buffering" error. Trek Transponders focus is on fast+reliable. And you do not need to install an App on your phone and neither do crew, partners or security firms. 
You can select a Trek Transponder ranging from low cost and simple up to fully featured to monitor:
  Optional HD cameras

  One to four batteries

  Solar panel

  Shore power

  Security sensors

  Deck flex 

  Bilge float switches

  Refrigeration

  Location

  Pitch and roll 

  Vessel listing

  Fire and smoke sensors

  Anchor watch

  Battery bank temperature

  Engine alarms

  Signal K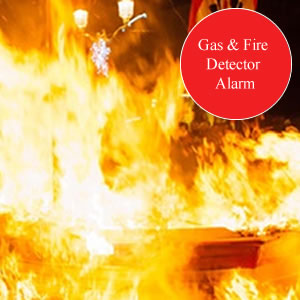 Trek Transponder boat alarms send an Alarm SMS message and photo from your boat to you when a problem on board occurs, or on demand when it suits you, or can send periodic status reports or photos to you fully automatically, from hourly to 24 hourly. For example every morning. Trek Transponder can also call  you.
Boat alarms must be reliable in a hostile environment.  Trek Transponder marine security systems are ruggedised IP67 construction and are designed without lithium batteries for optimum safety on board and to eliminate cost and damage to our environment by their constant replacement.
Insurance can often be reduced by fitting a boat alarm on your boat.  Trek Transponder series of boat alarms and marine security systems have been approved for this purpose.
USA orders dispatched by DHL