Boat Alarm and Remote Marine Monitoring Systems
With Optional Marine HD Cameras
Designed and Manufactured in Australia

A remotely monitored boat alarm or marine security system is essential for yachts, cruisers and commercial vessels.
They reduce unexpected maintenance costs on board your vessel and reduce risks to the environment and other vessels that you may be liable for.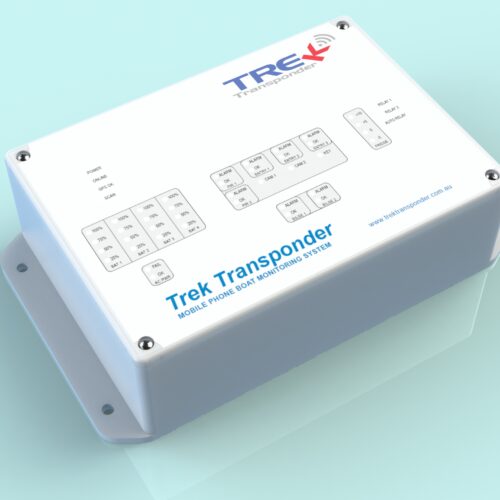 Remotely monitored boat alarms automatically send alerts to you when problems on board are detected. So you can fix them before they become serious, expensive or escalate. You can also check on your boat any time.
Trek Transponder is an advanced technology, ruggedised remote boat monitoring system – with optional HD cameras.  HD cameras are an invaluable option – you can see whats happening on your boat remotely with your mobile phone.

Common problems a Trek Transponder warn you about include:

Bilge pumps failing flooding or sinking the vessel
Shore power or solar battery charging failing ruining batteries
Inadvertently leaving electrics ON in vessel, ruining batteries
Intruders on board stealing property or damaging vessel
Gas/fuel leaks causing fire
Vessel moving when it shouldnt – leading to collisions/grounding or stolen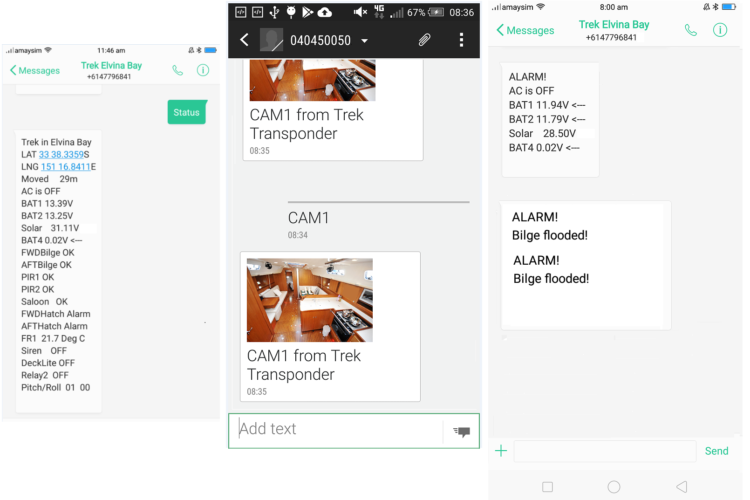 (Click here to see examples of messages from Trek Transponder)

Straight out of the box Trek Transponder can monitor your boats:
  Optional HD cameras 

  One to four batteries

  Bilge

  Shore power charging

  Security, doors, hatches

 

  Deck Sensors

  Solar charging 

  Refrigeration

  GPS Location

  Pitch and roll 

  Vessel listing

  Fire and smoke sensors

  Anchor watch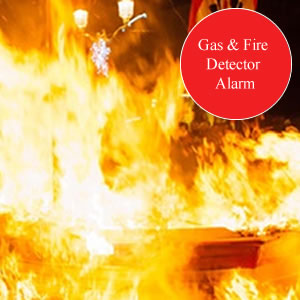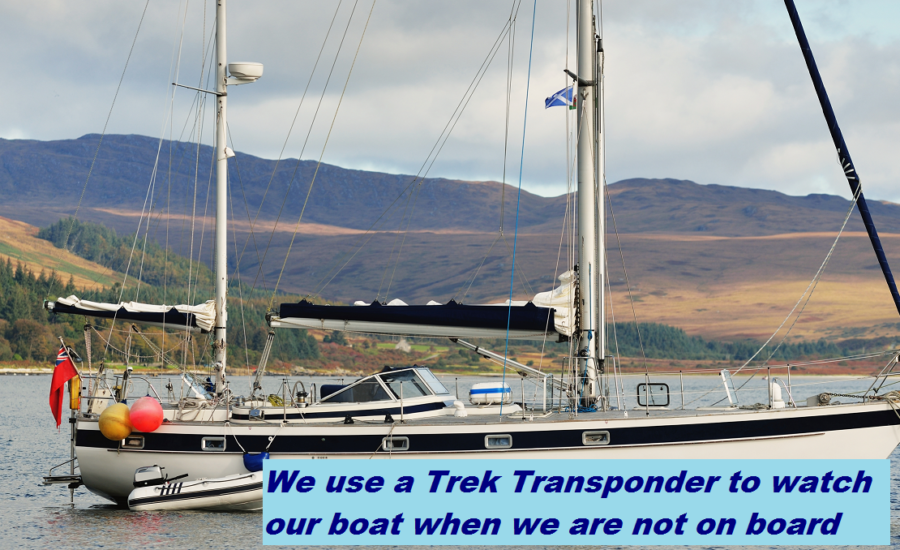 Trek Transponders are designed for the marine environment and are a ruggedised IP67 composite material design avoiding electrolysis and corrosion, and have no exposed connections that will deteriorate. Advanced mobile phone technology is built in to completely eliminate external antennas which add to installation issues and cost.
Beware of modified car alarms marketed as "boat alarms" often in metal cases unsuitable for marine environment, heavy on battery current and lacking basic features such as safe opto-coupled shore power input, pitch and roll (listing) monitor and many more.  (Click here to read further). Beware of yearly subscriptions that trap you into never ending payments.
Take the first step  – check out the cost of a Trek Transponder to suit your boat. Click here and send a message to the Trek Transponder team in Sydney. Let us know type of boat and whether its on a mooring or in a berth. We will let you know suggested model and cost. Once installed you will know whats  going on on your boat anytime. Invaluable.
Americas, UK, Europe orders dispatched by DHL at cost, NZ orders dispatched by EMS free, or can be sent by DHL at cost – ask us for price.